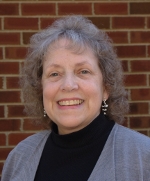 Mary (Tucky) Thompson of Southern Pines, N.C. died on January 26, 2012 following a courageous battle with cancer. She graduated from Ohio Wesleyan University with a B.A. in music and from Nazareth College in Rochester, N.Y. with an M.A. in early childhood education. She served as headmistress of the Emmanuel Episcopal Day School in Southern Pines for six years and most recently managed the law office for Robert Thompson, P.A.
Tucky will be greatly missed by the RSCM Carolina Course for Girls & Adults. She was instrumental in establishing that course in 1996 and served as registrar for several years. She became registrar again in 2011 when the course underwent new management. Tucky was an avid handbell ringer and sang in several church choirs over the years, most recently for Emmanuel Episcopal Church in Southern Pines.
She leaves behind a daughter, Stephanie Boswell and husband, Hunter, of Durham, N.C.; a son, Michael Thompson and wife, Bridgette, of Lewisburg, Pa.; and a special friend, John Barrows, of Williamsburg, Va.
A chorister scholarship is being established in Tucky's honor for the RSCM Carolina Course for Girls & Adults. Specific donation information will be communicated to the RSCM America community when it becomes available.
Tucky's obituary in *The Pilot* of Southern Pines can be found here.