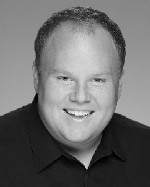 Matthew Brown is the Director of Music at First United Methodist Church, Salisbury, NC. Previously, Mr. Brown served on the music staff of Grace Church in New York City, and was responsible for service playing and assisting in the conducting of the Choir of Men and Boys, the Girls' Choir, and the parish's professional Adult Choir. He maintained an active accompanying career in New York City.
Mr. Brown earned the Bachelor of Music degree in Organ Performance from the North Carolina School of the Arts and the Master of Music degree in Organ Performance and Literature and the Sacred Music Diploma from the Eastman School of Music. Additional studies have been at the GOArt Organ Center in Goteborg, Sweden and the International Summer Organ Conservatoire in Orleans and Paris, France.
He recently played a recital in St. Paul's Cathedral, London. His début recording titled Collage was released in 2009. Mr. Brown is a former organ student of Dame Gillian Weir, Jack Mitchener, Wayne Leupold, and David Higgs.